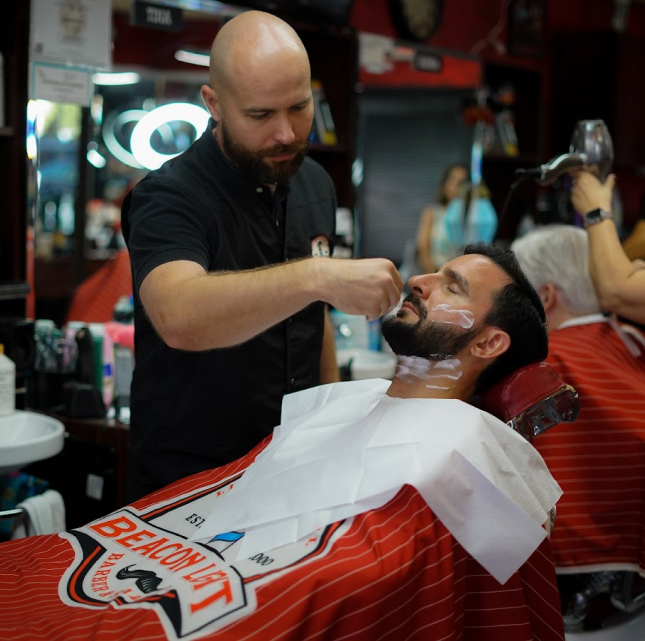 About Us
Beacon Light Barber and Salon has been established in one of South Florida's oldest cities of Lighthouse Point since 2000. We specialize in traditional and contemporary haircuts for men, boys and women, as well as hot towel shaves.
Our shop is known in the community for it's professional, warm atmosphere where everyone knows you by name. All of our staff is licensed, went through extensive training and has mastered virtually every style. Whether you want a vintage, classic or modern look, our barbers and stylists will make sure you get the best haircut possible
At Beacon Light Barber and Salon we pay special attention to our young customers, creating the most comfortable and relaxing atmosphere and  turning a haircut into enjoyable experience.
Our staff
Our staff
Alex - Barber
Is a highly skilled master barber from NYC. Alex is a U.S. Navy Veteran who served in Operation Iraqi Freedom as a corpsman, attached to Marine Corps Infantry unit.
There he started cutting hair for his fellow marines and sailors. After leaving the service Alex decided to make barbering his career and attended barber school and worked in Manhattan, NY. During his 11 year barber career in NYC Alex perfected his classic and contemporary haircutting techniques along with hot towel shaving.
Alex moved to Florida in 2021 with his family and cut hair in Aventura for a year when he decided to settle in Lighthouse Point where he is currently the new owner of Beacon Light Barber and Salon. Alex is a family man with a wife and children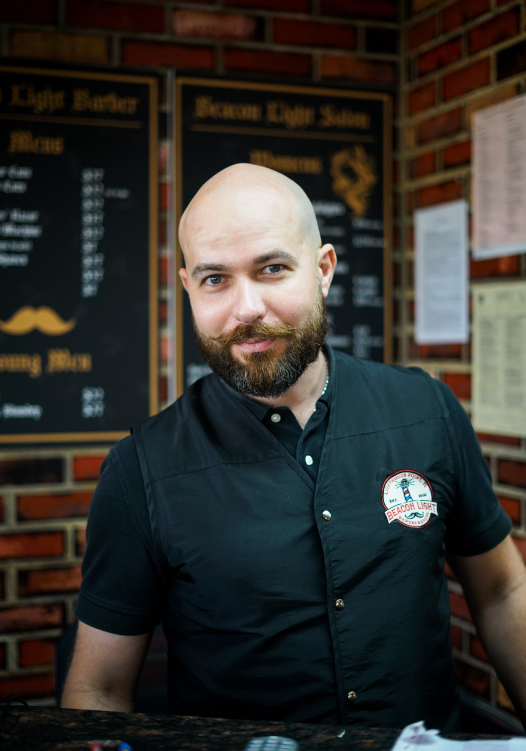 Our staff
Tina - Barber/Stylist
Originally born in New York and raised in Pompano Beach, Fl. Tina has worked as a Barber/Stylist starting at the age of 16 and has continued in the field for 36 years.
She's worked briefly as a civilian worker in the Navy cutting hair in Key West. She's also worked in Miami at the prestigious "Palace of Kings" Barbershop. She's worked in Deerfield Beach for 12 years and eventually settled in Lighthouse Point close to where she grew up and has been at Beacon Light Barber and Salon for 22 years as the founder and former owner.
Tina specializes in Flattops, Gentlemen's Business Styles, Beards and Hot Towel Shaves. She's great with Seniors and especially children.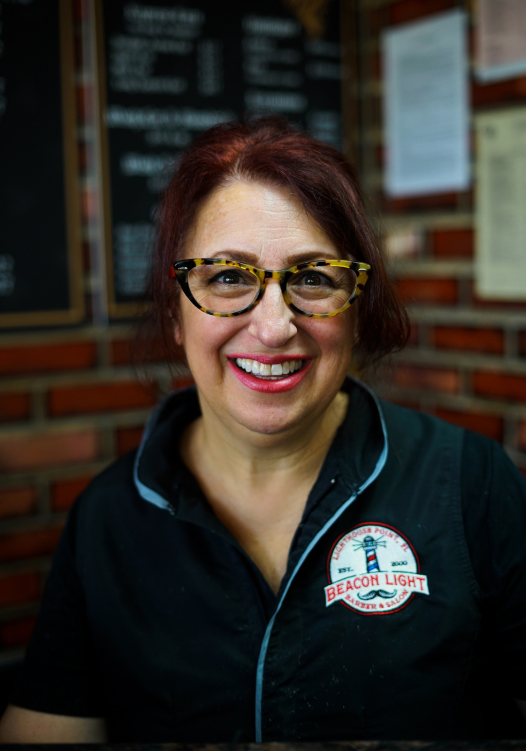 Bob - Barber
Has over 50 years experience as a unisex Hairstylist and Barber.
Bob owned three shops for 25 years in the New York metropoliton area and one located in Lake Placid, NY during the 1980 Olympics. He has worked in the Lighthouse Point area since relocating to Florida in 1996, and has spent the last 22 years here at Beacon Light Barber and Salon. Bob is a former Vet and a real gentleman. Bob will engage you with the countries he's visited and the history behind them.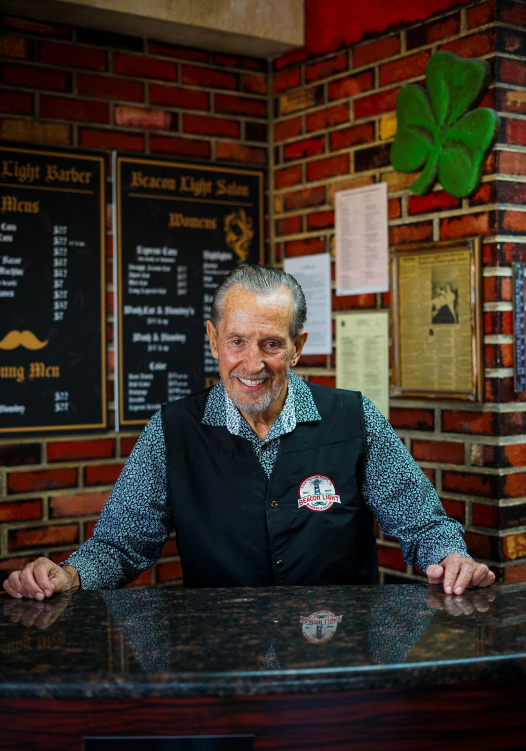 Gloria - Barber
Born and raised in Westchester County, New York. Gloria attended
Northern Westchester tech center for studies in Cosmotology. After graduating she worked for 3 years in New York eventually relocating to Florida, where she worked in Hollywood Hills Barbershop for nearly 8 years.
In 1991 Gloria owned and operated Alfonso's Hair Design for 10 years in Ft.Lauderdale where she specialized in precision haircutting, fades and flattops. She currently works at Beacon Light Barber & Salon where she's been for 18 years.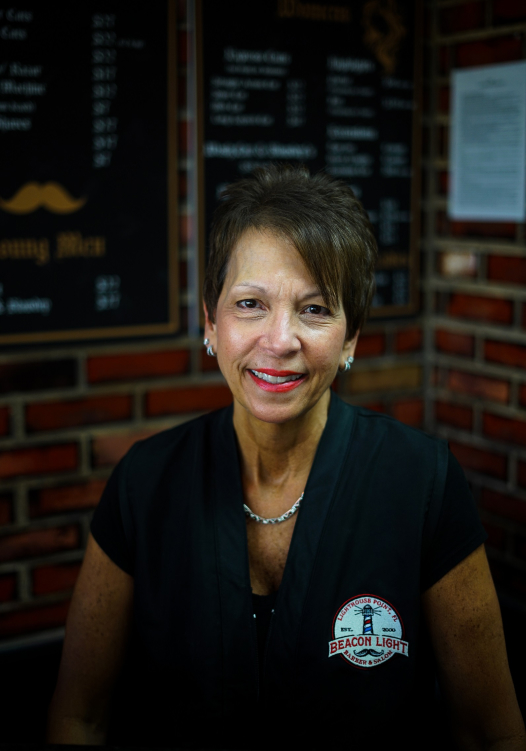 Jerry - Barber
Master Barber Jerry was born and raised in Los Angeles, CA. Prior to his career as a barber he had the opportunity to work in a multitude of fields before working in the beauty industry which has helped him better understand his clients today. For the past 4 years Jerry has been based in the SoFlo area delivering men's modern and old school haircuts.
Barber Jerry is well known for his attention to detail, relaxing hot towel shaves, and perfect skin fades.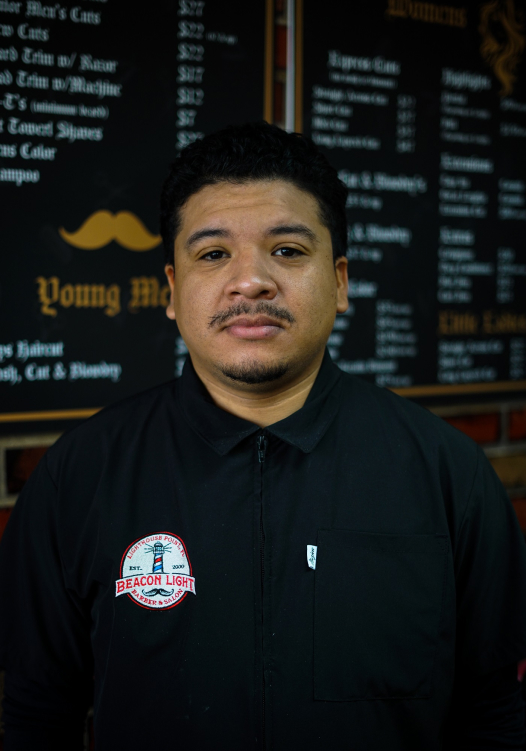 Jesse - Вarber/Stylist
Master Barber Jesse brings big city style with a classic touch. Jesse has over 12 years experience of cutting hair and 3 years as an instructor.
Jesse is a winner of multiple barber championships in skin fades and hair designs. Whether looking for new style or you already have one. He consults with his clients to make sure they feel their best when leaving his chair.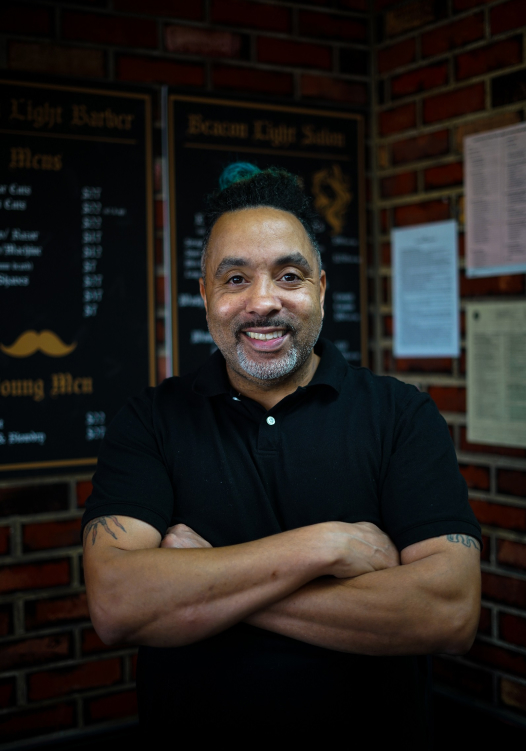 Stas - Barber
Stas is highly skilled barber with over 6 years of experience. Stas was born and raised in Kyiv, Ukraine. He is proficient at any hair style and any type of hair, from contemporary skin-fades, to scissor cuts and hot-towel shaves.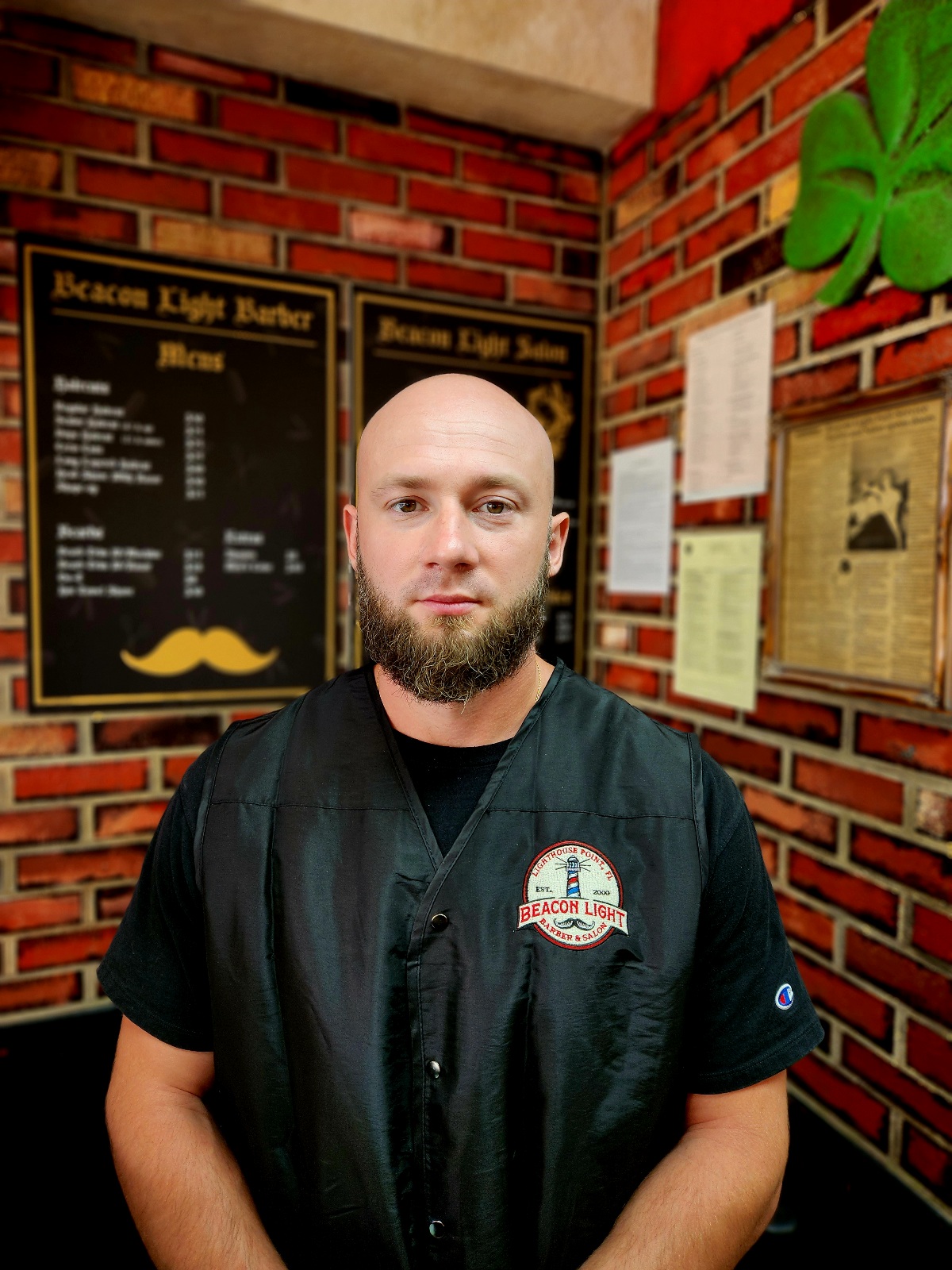 Our prices
Men's
Men's Regular Cuts

$ 30

Senior Men's Cuts

$ 25

Crew Cuts

$ 25

Beard Trim w/ Razor

$ 18

Bead Trim w/Machine

$ 15

Go-T's (minimum beard)

$ 8

Hot Tower Shaves

$ 30

Men's Color

$ 40

Shampoo

$ 8

Boys Haircut

$ 25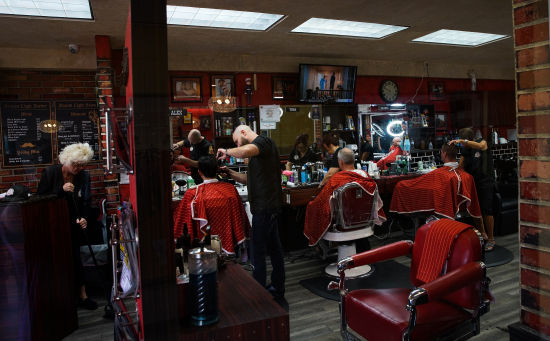 Gallery